Vitreous and Retina Surgical Treatment Specialist
Fellowship Trained in Retina/Vitreous Diseases & Surgery
Areas of Specialty
Treatment of retinal tears
Treatment of vascular occlusive disease
Treatment of macular holes and puckers
Management of ocular trauma
Management of cataract complications
Evaluation and diagnosis of ocular tumors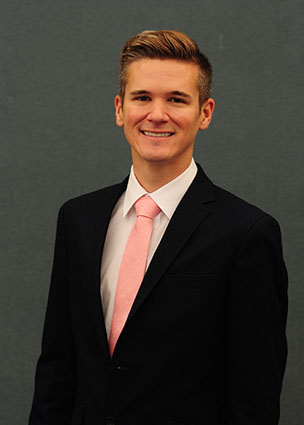 Alexander J. Schneider, MD
Educational Excellence
Dr. Alex Schneider was born and raised in New Orleans, Louisiana. During his senior year of high school, Hurricane Katrina inundated the city destroying the school. Inspired to help his hometown rebuild, he remained in New Orleans and attended Tulane University – volunteering throughout that time to educate adults learning English as a second language and documenting the dying Louisiana Regional French Language. He graduated with a Bachelor of Science with honors in Linguistics and French in 2010. He remained at Tulane to study Neuroscience, an interest which grew from his studies regarding the brain and language. He graduated with a Master of Science in 2011.
Dr. Schneider went on to earn his Medical Degree from the Louisiana State University Health Sciences Center in Shreveport, attending on the Nathan Bernstein Scholarship. During his training in medical school his interest in ophthalmology grew; he was granted a residency in ophthalmology at the University of South Florida in Tampa. While there Dr. Schneider was awarded for his research on glaucoma surgery and invited to present his findings at the annual meeting of the Association for Research in Vision and Ophthalmology 
His desire to manage difficult eye disease drew him to subspecialize in vitreoretinal disease and surgery. Attracted by the rigorous surgical training provided at the University of Texas Southwestern Medical Center in Dallas, he completed his 2 year vitreoretinal surgery fellowship there, gaining extensive knowledge in the medical and surgical care of advanced retinal disease. During his last year in Dallas, he was the only retinal surgery attending physician at two of the busiest hospitals in the nation performing multiple retinal surgeries per week.
He comes to the Sarasota Retina Institute happy to be closer to his family who relocated to Florida. Dr. Schneider is married and they have a dog named Max. Dr. Schneider enjoys cooking and dining out, visiting theme parks, the beach, traveling, and playing tennis.