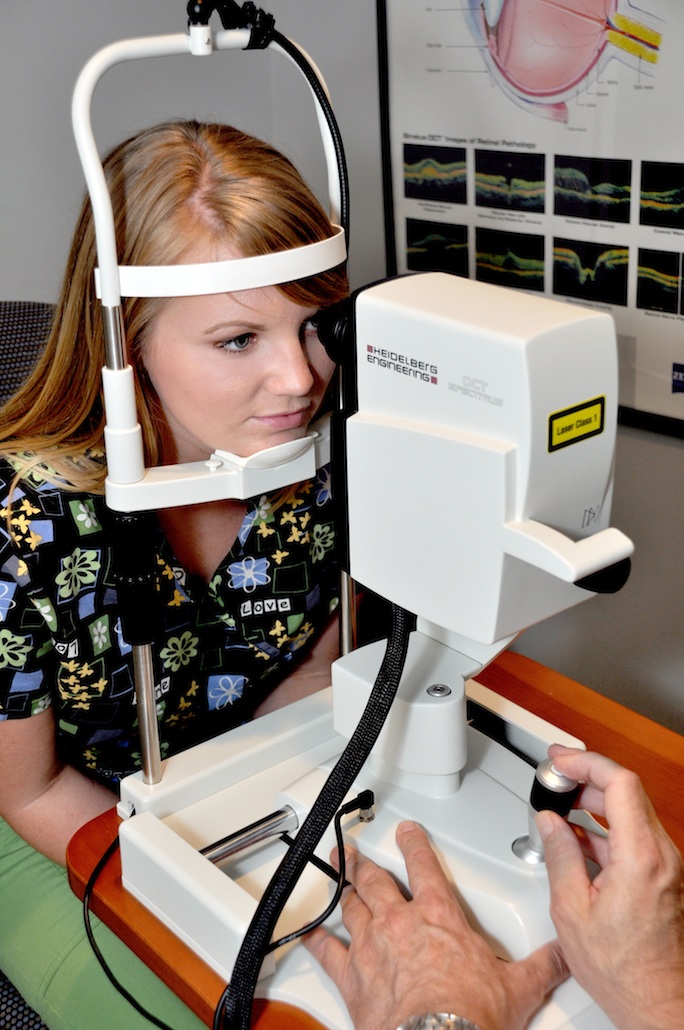 SARASOTA RETINA INSTITUTE STUDIES
The Sarasota Retina Institute researches, diagnoses and treats diseases of the Retina, Optic Nerve and Orbit. Sarasota Retina Institute has been internationally recognized for treating complex eye problems such as Macular Degeneration, Retinal Detachments, Diabetic and Thyroid-Related Eye Diseases, Strabismus, Optic Nerve Diseases, Ocular Trauma and infections.
The Institute also performs Low Vision evaluations for patients with Advanced Eye Disease severely limiting their vision and quality of life, click here for more information.
The Institute is currently participating in the following national clinical trials to enhance knowledge, evaluate and treat people with the latest drugs and devises to improve their vision problems.
Diabetic Retinopathy:
DRCR-AF       
A study to evaluate the pill Fenofibrate to prevent diabetic retinopathy worsening in diabetics 18-80 years of age.
Indigo
A study to evaluate Diopsys retinal equipment usage in the diagnosis and treatment of patients, less than 80 years of age, with diabetic retinopathy.
CAPRI
An oral treatment study for patients with diabetic retinopathy, not currently on treatment.
Blood Draw and Tear Collection Studies: 
BioIVT       SeraTrials
Blood draws and tear collections for a number of different diagnoses and for healthy donors.
Wet Macular Degeneration:
COAST       OPT-302-1005
a combination therapy for patients with wet macular degeneration, on no prior treatment.
Diabetic Macular Edema:
SAD      UBX1325-02
A single dose treatment over 6 months. For patients with macular edema, newly diagnosed or previously diagnosed, currently on treatment.
Implantable Miniature Telescope:
IMT Post Approval
A study following patients being implanted with the IMT for end-stage macular degeneration.
Dry Macular Degeneration:
CLOVER
A study to identify genetic variants that may slow/prevent progression of dry macular degeneration in patients over 50 years of age.
Thyroid Eye Disease: (starting soon)
Sarasota Retina Institute also collaborates with Florida Cancer Specialists and Roskamp Institute as ophthalmologists for their clinical trials.
If you are interested in finding out if you might be a candidate for one of our studies, please contact us at (941) 921-5335.