Neuro-Ophthalmology & Oculo Plastic Surgery Specialist
Board-Certified Ophthalmologist
Fellowship Trained in Oculo Plastic Surgery
Fellowship Trained in Neuro-Ophthalmology
Areas of Specialty
Eyelid surgery for droopy or sagging eyelids
Eyelid surgery for cancer lesions
Cosmetic eye lid surgery
Reconstructive eyelid surgery after trauma or cancer removal
Anterior Orbitotomy
Dry eye problems
Tearing problems
Diagnosis and treatment of double vision both surgical and nonsurgical
Diagnosis and treatment of optic nerve problems
Giant cell arteritis diagnosis and treatment
Treatment of optic nerve disease associated with peudotumor cerebri
Diagnosis and treatments of how strokes affect the eye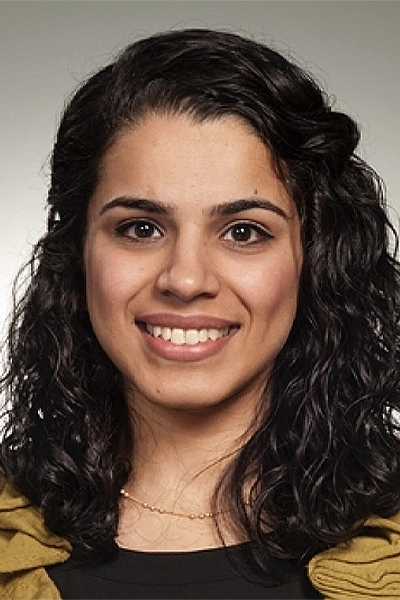 Usma P. Chatha, D.O.
Educational Excellence
Dr. Usma Chatha relocated from Pakistan to Pittsburgh, Pennsylvania at age 9. She went to local public schools within the Pittsburgh area. Throughout her primary education Dr. Chatha was an active volunteer at Family House and the local hospitals which fueled her passion for medicine. She stayed in Pittsburgh to attend the University of Pittsburgh for her undergraduate studies. Throughout her college years Dr. Chatha worked at the University of Pittsburgh Medical Center as a nurse's aide. She graduated with magna cum laude with a BS in Neuroscience and minored in chemistry and religious studies.
Dr. Chatha then went on to obtain her medical degree at the Philadelphia College of Osteopathic Medicine (PCOM). Her love for neuroscience and visual processing led her to begin volunteering at Wills Eye Hospital and ultimately led her to pursue Ophthalmology residency at PCOM. Upon completion of her residency, she was accepted as the first class of a 2 year fellowship in Neuro-Ophthalmology and Oculoplastics at Wills Eye Hospital.
Dr. Chatha decided to relocate to Sarasota, Florida to be closer to family and the year round beautiful weather. She is very excited to join Sarasota Retina Institute and be able to offer subspeciality services in both Neuro-Ophthalmology and Oculoplastic Surgery. Dr. Chatha is very passionate about her work and will go to great lengths to make sure her patients receive the care they need and deserve. Outside of the office Dr. Chatha enjoys spending time with her husband who is an interventional pulmonologist at the Lung Associates of Sarasota, experimenting with new cooking recipes, trail walking/biking, and exploring Sarasota and the surrounding areas.